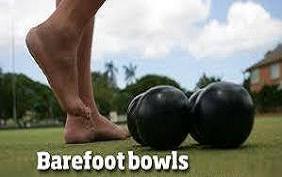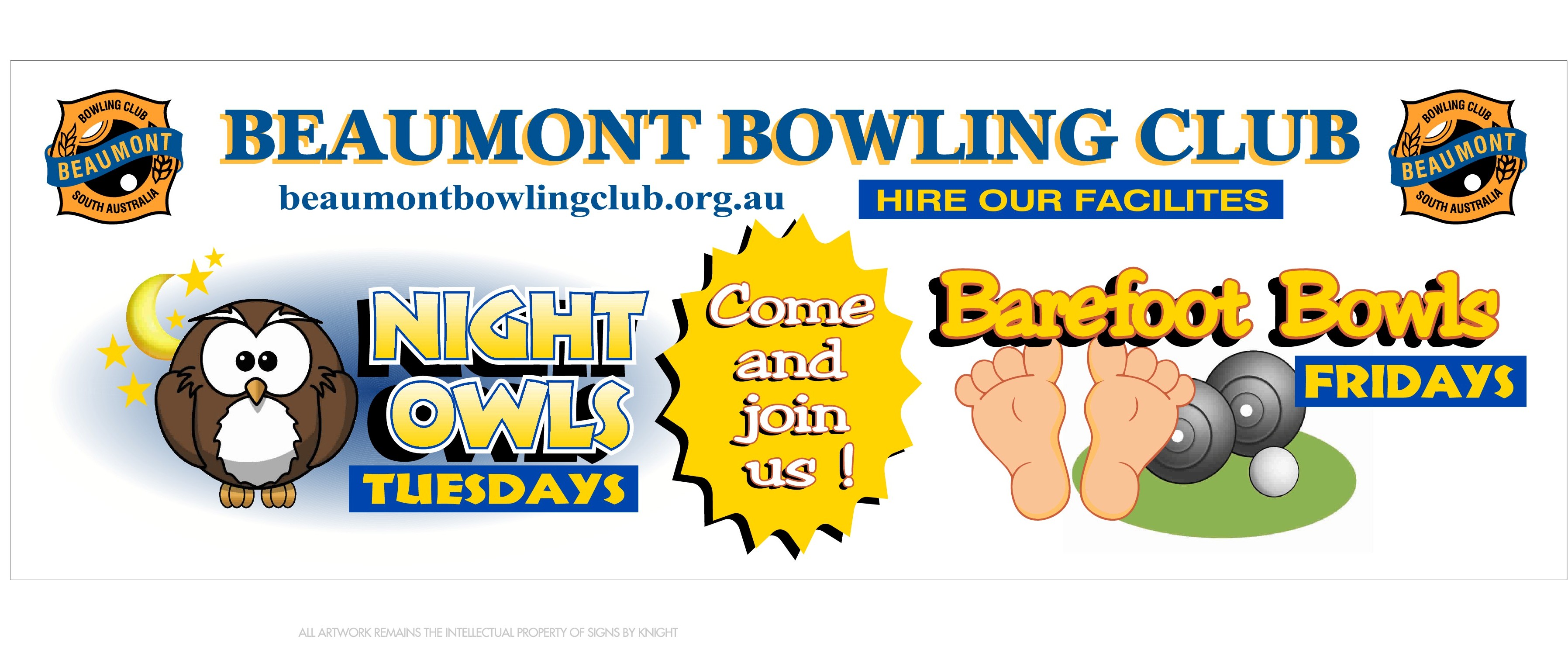 The Beaumont Bowling Club will be again be running Barefoot Bowls commencing on Friday 8th of December.
Then there will be 4 sessions in January and February as follows
January 12th and 26th and February 9th and 23rd
Starting at 6pm through to 9pm. Cost will be $5 per person.  Hamburgers and chips will be available and the bar will be open.
Help will be provided for beginners. Families/ friends/grandparents are all welcome to come and have a go. Children's bowls are available.
The format of barefoot Bowls is that groups arrive and hire a rink or rinks. They may play for a while and then decide to enjoy a hamburger and chips as well as the beautiful view from the club balcony. Our bar will be open and you will be pleasantly surprised at our low prices. You might then return to the greens for some more gentle physical activity.
Dress: Casual clothing and flat soled shoes are a must so as to not damage our greens but hey why not bowl in bare feet and enjoy the feel of grass between your toes. After all it is Barefoot Bowls.
Bookings are essential…contact Leonie 0412 177 621 to book or to find out more.