Function Hire Enquiry Contact
Janine Skurray  Mob: 0416 280 217  e-mail: janineskurray48@gmail.com
 The Beaumont Bowling club has recently completed several major renovations to our club rooms to bring our facilities up to a high standard that is required to host multiple events.
Such events include
Birthday Parties
Engagement Parties
Cocktail Parties
Quiz Nights
Card Nights
Guest Speaker Events
We can also provide catering for your function and a sample menu is attached below
Kitchen Facilities
This was the first area of the club rooms to be renovated where we redesigned the internal layout as well as upgrading all our preparation an cooking facilities.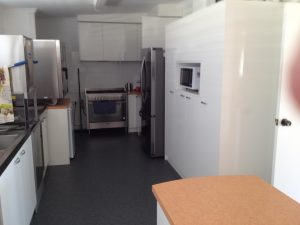 Toilet Facilities
With the help of a grant through the Fund My Neighbourhood programme we were able to completely renovate the men's, ladies and disability toilets along with the help of one of our Platinum Sponsors, Beltrame Brother Builders. The toilets are now of an ultra modern standard.
Bar and Lounge Area
Again with the help of a grant we have completely modernised our lounge and bar facilities with new panelling, carpets, air conditioning and furniture to bring this area up to one where members can relax in comfort and enjoy the facilities.
Fulton Hall
This is the main dining area used for large functions and meetings. We have finalised the redevelopment of this area which is now ideally suited to a variety of requirements. Overhead projector with drop down screen are also available for meetings or conferences.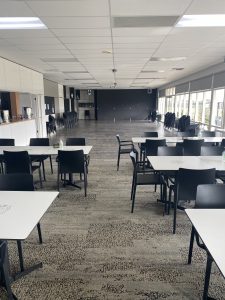 Greens
We have three greens giving a total of twenty two rinks which can also be hired individually or in conjunction with either the bar, Fulton Hall or both. Loan bowls, equipment and coaching are also available. There are also Bar-B-Que facilities available to add to the greens hire to make for an enjoyable function.