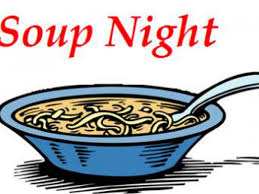 Brr! I can feel the need for some delicious soup, crunchy bread and a small dessert to ward off the winter chills. BBC has the solution as we are holding soup nights throughout June and July.
Our first one will be on Friday June 7 and then the 21st and in July on Friday the 5th, 12th and 26th.
Some of the soups that will be available are as follows
Lamb and lentil
Thai prawn and pumpkin
Pumpkin and carrot
Pea and Ham
Butter chicken and cauli
Minestrone
June 7th menu to follow.