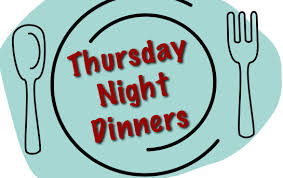 Well our first Thursday night dinner will be on October 1st
Service is between 6pm and last orders at 8pm
You can book for the following times pm , 6:00pm, 6.30pm, 7:00pm 7.30pm  and 8pm.
Please enter your preferred time on the on-line booking form below
The menu is as follows
Chicken or Beef Schnitzel   $18
Prawn and Avocado salad  $20
Salmon Patties                        $18
Battered Flathead                  $18
T -Bone Steak                          $20
Hamburger                               $16
Choice of gravies:- Plain, Mushroom or Pepper
All meals served with salad and chips.
A dessert special also will be available.