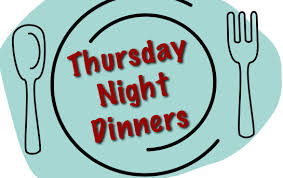 Thursday Night Dinners have recommenced.
Service is between 6pm and last orders at 8pm
You can book for the following times pm , 6:00pm, 6.30pm, 7:00pm 7.30pm  and 8pm.
Please enter your preferred time on the on-line booking form below
March Menu 
Adults menu is as follows                                                                    Kids Menu (13 and under)(All $8.00)
Chicken or Beef Schnitzel   $18                                                          Popcorn Chicken & Chips
Beef Stroganoff w/- rice       $18                                                          Battered Fish & Chips
Prawn & Avocado Salad      $20                                                          Pasta Bolognese
Salmon Patties                        $18                                                          Cheese Burger & Chips
Battered Flat Head                 $20                                                          Tuna Mornay & Chips
T Bone Steak                            $20
Salt & Pepper Calamari       $20
Choice of gravies:- Plain, Pepper or Mushroom
All meals served with salad and chips.
A dessert special also will be available.
Photos from Beaumont Bistro's opening two nights