Beaumont Club Uniform
Beaumonts club uniform consists of a white shirt with yellow and blue shoulder slashes and royal blue pants. The royal blue pants have been introduced this year to replace our previous white pants.

Some items of clothing are available directly from the club. Other items like pants, belts, jumpers, socks and shoes can be sourced from any of the bowls shops in Adelaide.
Club Supplied Items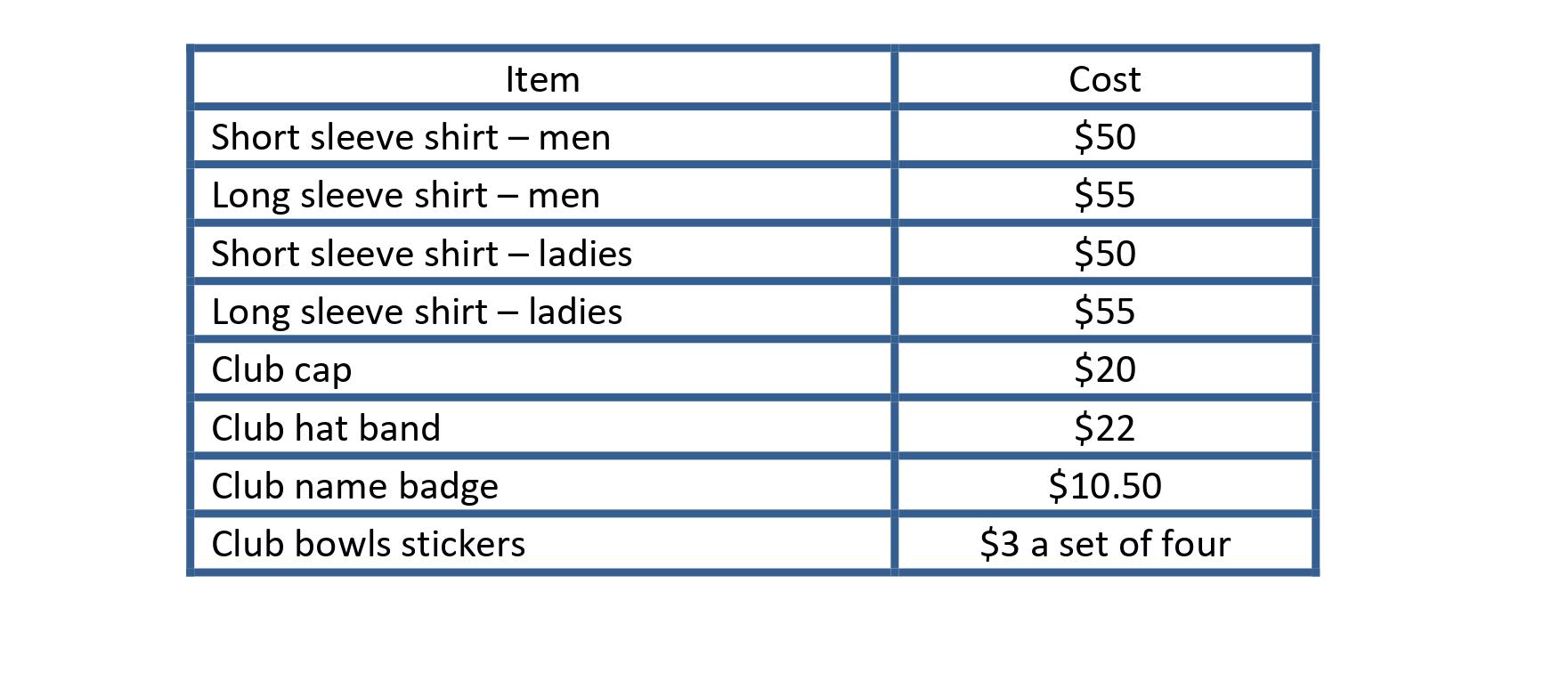 Clothing can be ordered by contacting our clothing coordinator on the contact page.